Document the Grind
Record your PRs, Form, Workouts effortlessly in the gym. Just stick our phone mount to any metal surface and record.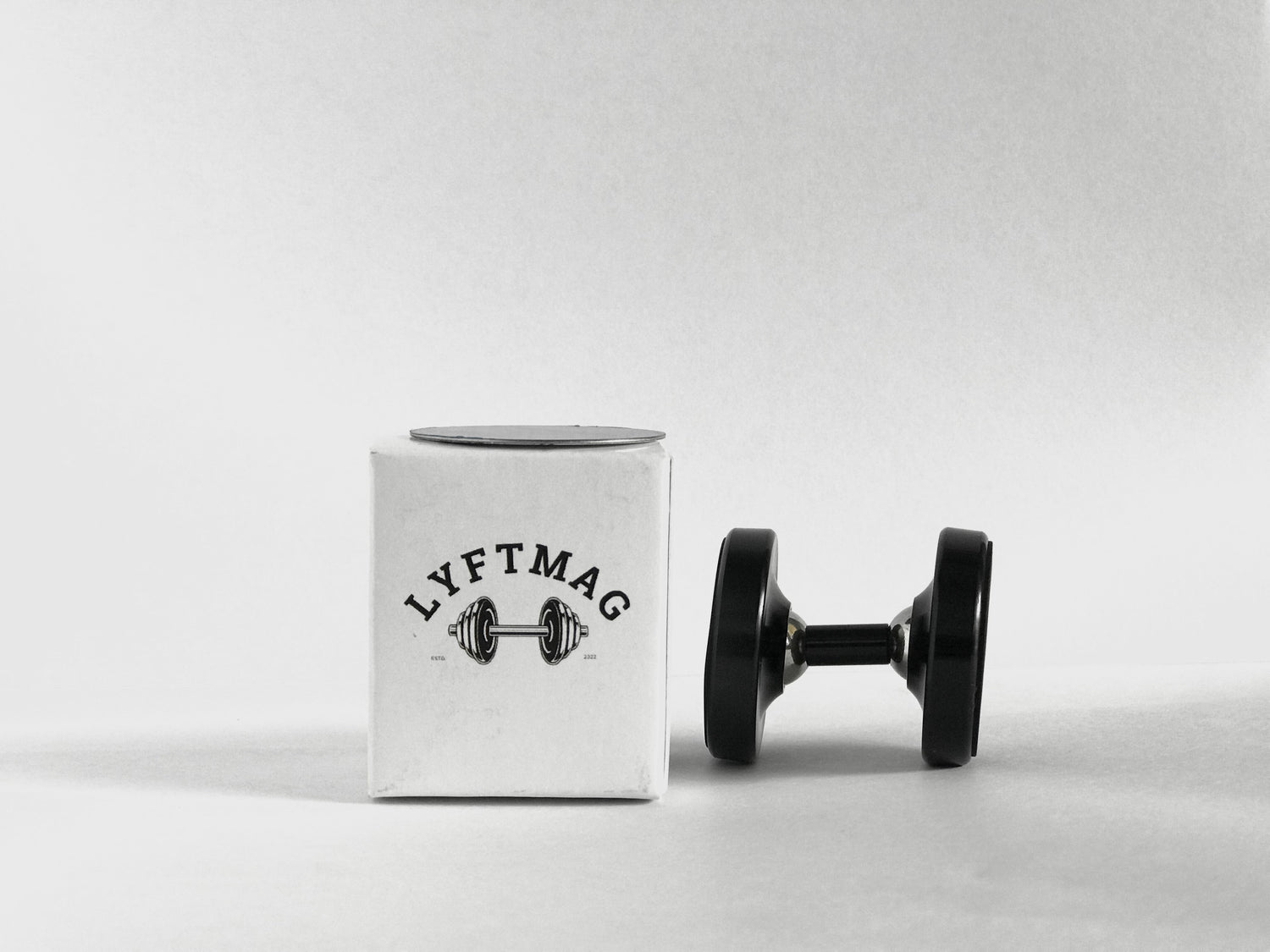 World's Smallest Dumbell Disguised as a Magnetic Phone Mount.
Designed to make recording your lifts effortlesly.
No more tripods, no more asking people to record you and no more awakardly balancing your phone to get the shot.
We made it easy. Just stick to metal and record.
SHOP NOW
FAQs
Will the LYFTMAG damage my phone?

NO. Assuming you have a modern phone, magnets will not damage any internal parts of your phone.

In addition, our package includes a metal plate that your phone will be mounted to. The magnet will attatch to the metal plate itself and not your phone.
Will the Mount Fit On Any Phone?

Yes, our mounts are capable of fitting any size phone.

Our mounts are equipped with powerful magnets that are able to attatch to any size phone no matter how big.
How long is shipping, and where are you located?

Our warehouses are located in USA. Shipping takes from 3-8 business days.
Do you Ship Internationally?

Yes we do ship internationally. Extra fees may apply.